Vor ein paar Tagen ist ein neues kostenloses eBook zum Thema 3D Druck veröffentlicht worden.
Es wird ein Überblick über die jetzigen Möglichkeiten und Aussichten mit den günstigen Consumer-3D Druckern (bis 2000 Euro) gegeben. In einigen Teilen wird ein Vergleich mit den den Industriedruckern gezogen, um zu zeigen, wohin es gehen kann. Auch wird angeprangert, dass die Berichterstattung der Medien übertrieben ist. Von den Medien wird angepriesen, dass die heutigen Drucker um die 2000 Euro schon Turnschuhe und andere super tolle Sachen herstellen können. Beide Aussagen, 2000 Euro und Turnschuh, stimmten zwar, allerdings nicht beides zusammen. Die günstigen Drucker können keinen funktionsfähigen Turnschuh drucken und die Drucker, die einen (fast) funktionsfähigen Turnschuh (jedenfalls die gummiartige Sohle) drucken könnten, haben beim Preis noch ein Paar Nullen mehr.
Holt euch das eBook und lest selber.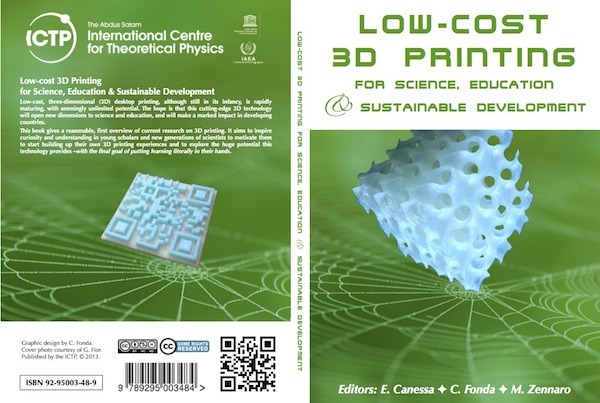 Low-cost, three-dimensional (3D) desktop printing, although still in its infancy, is rapidly maturing, with seemingly unlimited potential. The hope is that this cutting-edge 3D technology will open new dimensions to science and education, and will make a marked impact in developing countries. This book gives a reasonable, first overview of current research on 3D printing. It aims to inspire curiosity and understanding in young scholars and new generations of scientists to motivate them to start building up their own 3D printing experiences and to explore the huge potential this technology provides –with the final goal of putting learning literally in their hands.
 Gebt bei Thingiverse euer Feedback zu dem Buch ab!
Quelle: fabmaker.com